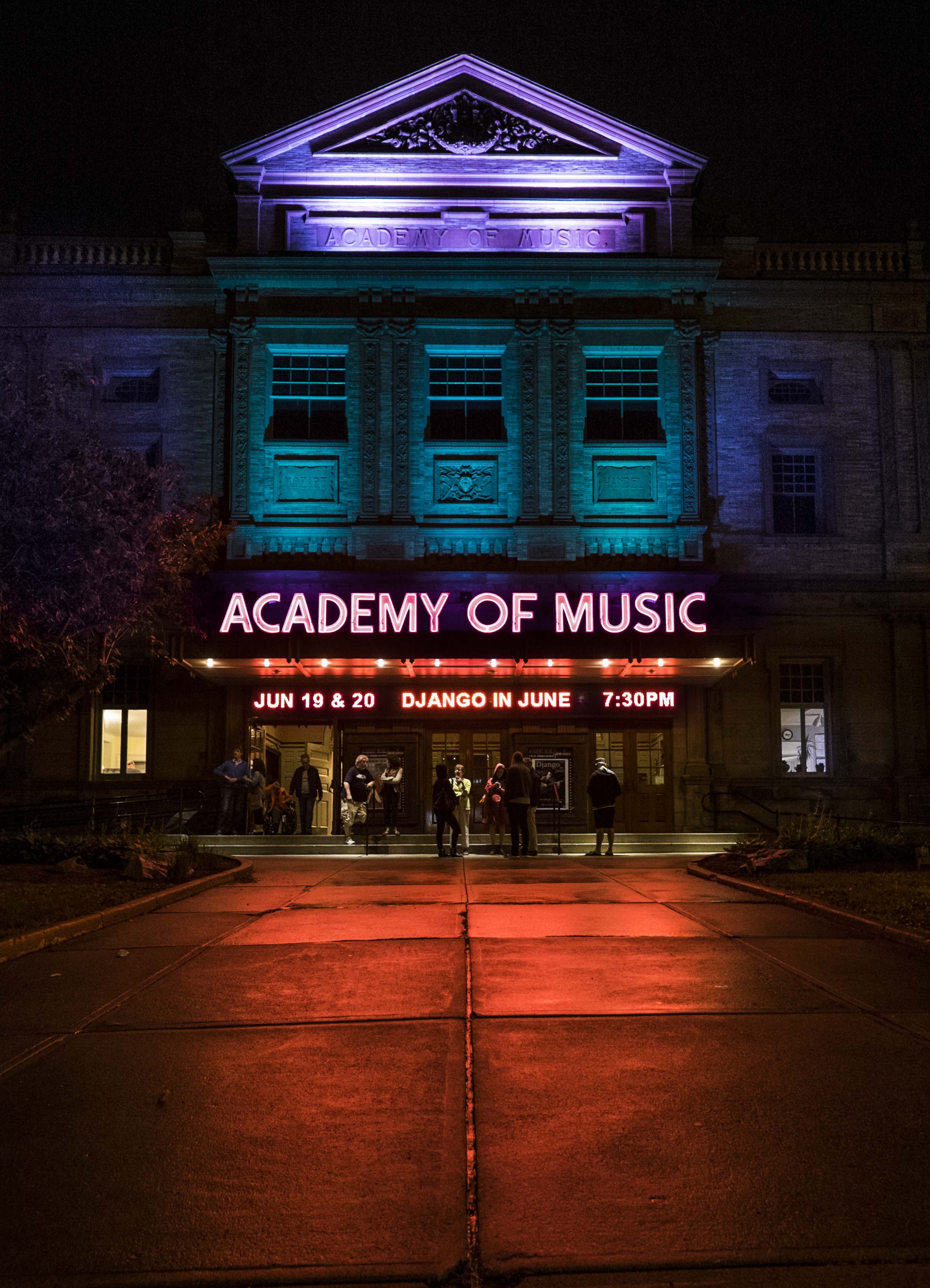 Greetings, and thanks for your interest in Django in June's 2019 concerts. Every year, Django in June brings serious students of the Gypsy jazz tradition to Northampton for a week of djamming and study with world class musicians. On Friday and Saturday night those same artists offer us all a grand finale at Northampton's historic Academy of Music theater.
Feel free to browse our Staff and Artists page for a closer look at any of the individual artists you see below, including videos of them in action. We look forward to sharing them with you!
Both shows start at 7:30
Tickets are $30 advance / $35 at the door
Friday, June 14th
Swing of France with Daniel Givone

Romane–Daniel John Martin Quartet
Every few decades this drowsy world requires an earful to reawaken to the joy and grace of the swing valse. Since 2010 Swing of France has been leading such a contre-attaque du jazz musette with Thomas le Briz powering the advance on rhythm guitar and Erwan Mellec on accordion. On their most recent release– a tribute to the classic Jo Privat album, "Manouche Partie" – SoF is joined by guitarist Daniel Givone. The three of them kick off our own weekend Partie on Friday night.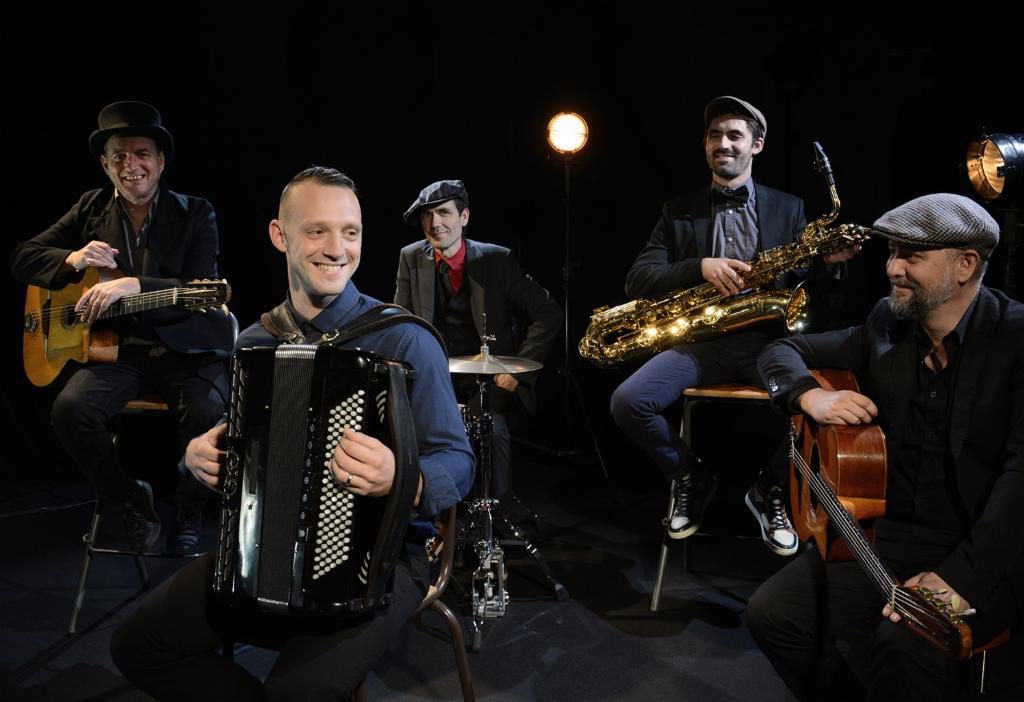 Next up, the Romane–DJM Quartet. As a player, composer and educator, Romane ranks among the most influential Gypsy jazz guitarists of his generation. Grandson, son and father of guitarists, he was trained in the Old School—at home and at la Chope des Puces by Mondine Garcia alongside Mondine's son, Ninine. He came into wider recognition during the Gypsy jazz revival that started in the 1990's and continues to this day. This quartet pairs him with a central figure in Parisian Gypsy jazz circles, violinist Daniel John Martin. The soloists are supported by Julien Cattiaux on rhythm guitar and Michel Rosciglione on bass. Two words – la classe.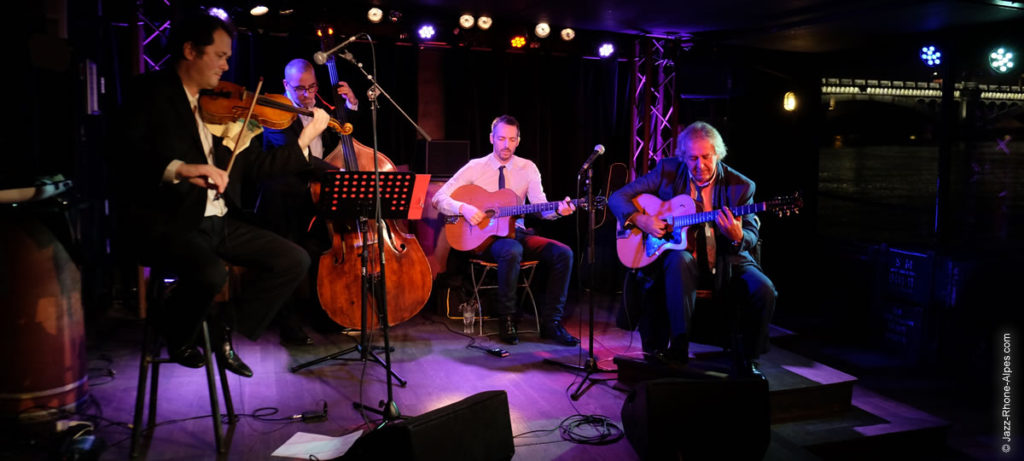 ---
Saturday, June 15th

Christine Tassan et les Imposteurs
Noé Reinhardt, Costel Nitescu and Samy Daussat
For many years now, Christine Tassan has been among the most highly regarded guitar instructors at our annual Django Camp. The rest of the year she leads her Quebec-based group, Christine Tassan et les Imposteurs. The first thing one may notice about the ensemble is that it is made up entirely of women. But the true novelty of Christine's group is not to be found in their gender, but rather in their repertoire. It includes many originals and humorous material as well as creative adaptations of songs never before introduced to this genre. To all this add another novelty: terrific vocals. 'Bout time we treated ourselves to all they have to offer. (Plus, expect special guests.)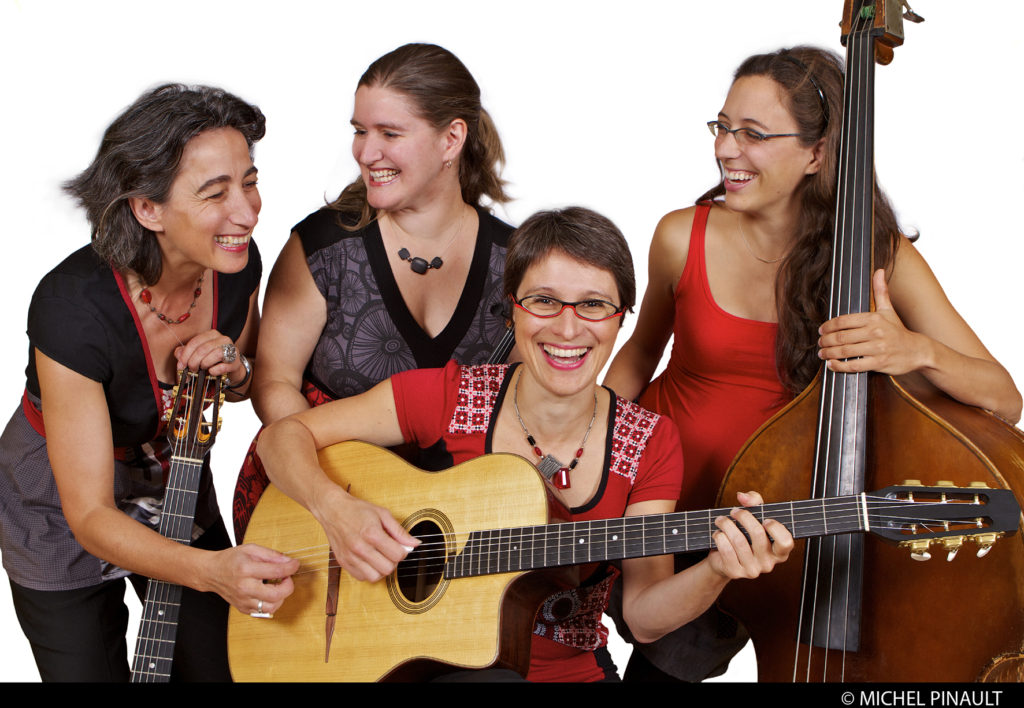 We close the our week's festivities with what you might call a Parisian Power Quartet: Noé Reinhardt, Costel Nitescu, Samy Daussat and William Brunard. Maybe you noticed Noé's last name. He is indeed related, through the extended family of Laurence "Negros" Reinhardt, Django's mother. It's a name that signifies excellence – and it fits.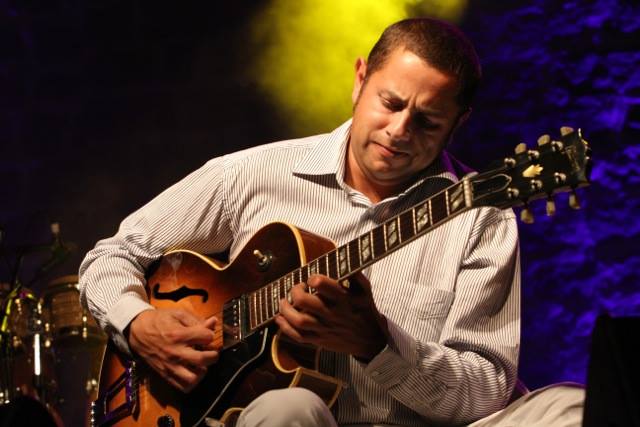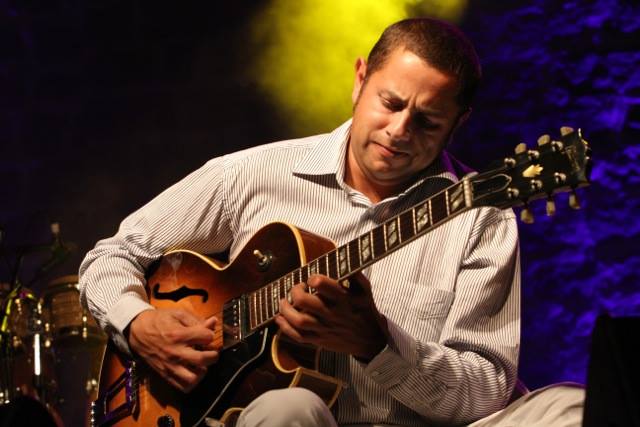 Born in Romania, Costel Nitescu is quite literally "at home" with the repertoire of various Central European folk genres, but also with classical music: he held the first violin chair in the National Radio Orchestra of Bucarest at the age of 16. In the early 2000's he moved to Paris, where his skills as an improviser quickly launched him onto the upper rungs of the jazz manouche ladder, where he remains perched today.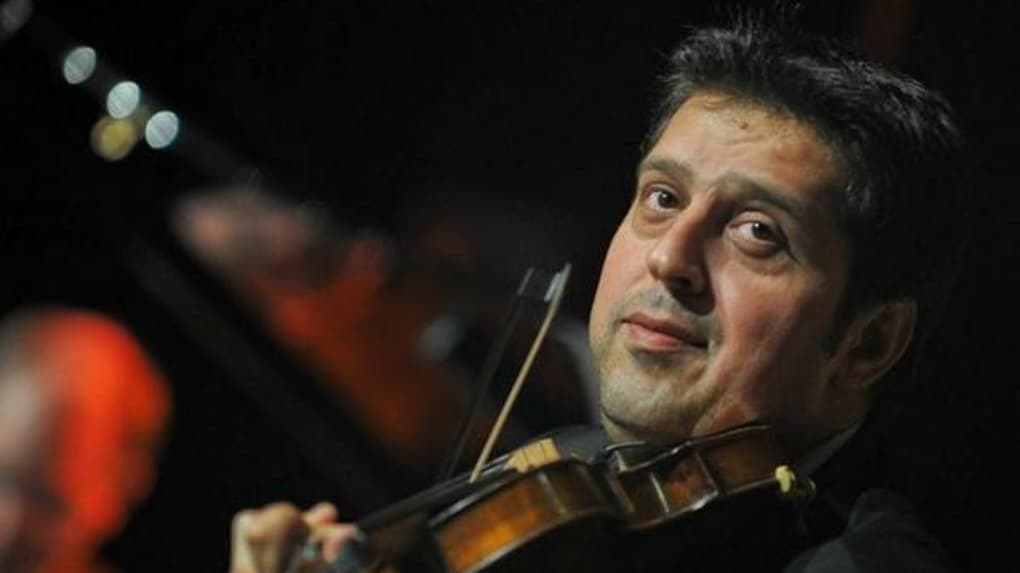 As does Samy Daussat. He started his ascent long ago as an accompanist for leading players in the style. He then proceeded to claim his place among them – with the release of his first CD as a group leader about a decade ago. Old friends of Django in June may have caught Samy's 2016 performance here, and will no doubt have seen the Quartet's bass player, William Brunard, in action. He plays with the best in the business back home in Paris — and year after year here at Django in June.