I asked Jack Brown to do our T-shirt design this year with a focus on the participatory nature of Django in June. Here's what he came up with: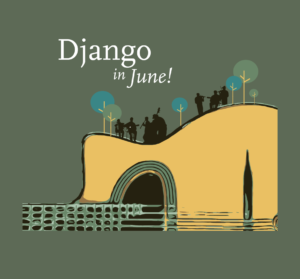 Nice, huh? It is available in the following colors. (Click the image and it should open in a larger size.) All these T's are 100% cotton except the "Sport Grey," (top row middle) which is 90/10 cotton/poly.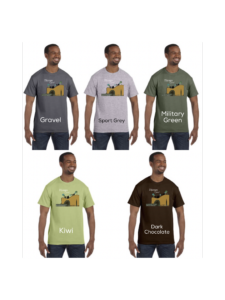 Order Yours!
All orders must be received by May 28th. They will be available for pick up by Django Campers on the Smith campus, and for concert goers at the concert itself.
Use the drop-down lists and Paypal button below to order your T shirt in the color and size of your choice. If you'd rather pay by check, just let us know by email (djangojune15 AT gmail.com) what size and color you prefer. Make your check out to Andrew Lawrence and send to 29 Rust Ave, Northampton MA 01060.