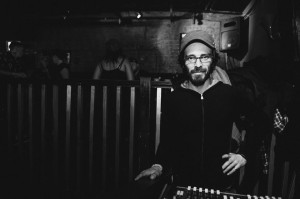 A few days before the new Django in June website goes live, here I am learning how to add content to this bloggy area we will dedicate to "Updates." The first update seems pretty obvious…"Hey, check out this new website!"
I hope your experience with it thus far has been, at a minimum, stress free and informative. If not, it's my fault. But if so, there are two people most responsible for your smooth cyber-ride. One is shown left (on my screen, anyway…your mileage may vary.) His name is Nur Tiven. Thanks, Nur!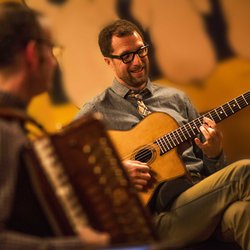 The other is someone you'll have the opportunity to djam with at Django Camp, Matt Henry. Matt also helped this year with work visa petitions—along with Christian Lange—so if you appreciate not only this spiffy new website, but having so many Europeans on staff, appreciate Matt. As I do.
And who is this "I" who gets to use the first person through out this website? Maybe not the most pressing question on your mind, but it may arise. Look for that it my 2nd post in this space, then we'll get on to more important matters.