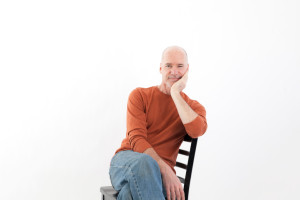 Throughout this website, if you encounter an "I", well here I am: Andrew Lawrence, at your service.
I started Django in June in 2004, the year after my first visit to the Festival Django Reinhardt in  Samois-sur-Seine, France. What I saw and heard in the campgrounds there—where all the jamming was happening—convinced me that I was pretty clueless about this style of guitar. The chord voicings, the strumming style, the right hand picking technique, the improvisational vocabulary…not to mention much of the repertoire. Clueless. But intrigued!
I knew I was not alone in my ignorance and thought just maybe other North Americans would be interested to learn more about what makes this style of music, and guitar especially, distinctive. As luck would have it, I was right.  I have enjoyed watching this event grow and develop for over a decade now and take particular pride in the role we have played in nurturing a new generation of North American musicians who "get" jazz manouche in a way that would have been pretty much impossible in earlier decades without an extended stay in Europe.
I do not teach or perform at Django in June but in my other work project, I do.  That project would be Community Guitar, through which I offer group guitar instruction geared toward folks who really want to be jamming with others. If you want to learn more about that, or just see the next website I need to update, check out CommunityGuitar.com
That good for now? I hope to meet you face to face in June!
photo credit: Meghan Hoagland